If you are currently unsure on which products to buy, please call our customer support in order to find out which products you require to beat your current situation. All drugs can be completely cleaned from your body as long as you follow the correct procedures and order the correct products. If you are unsure what to order, or would like to place your order over the phone - please call us at:
(800) 727-7123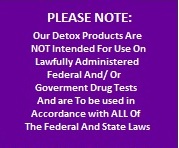 Hair Drug Testing Products
500% Money Back Guarantee!
PLEASE NOTE: If you are using this shampoo on either cocaine or amphetamines, you MUST supplement this shampoo with the Nexxus Aloe Rid Pre-Conditioning shampoo. Use the Nexxus daily prior to using the Zydot on the day of the test.
Ingredients: Deionized water, Sodium Laureth Sulfate, Cocamide DEA, Cocamidopropyl Betaine, Aloe Vera Extract, Comfrey Extract, Geranium Extract, Sodium PCA, Polyquaternium 10, Panthenol, Glycerin, Citric Acid, Methylparaben, Tetrasodium EDTA, Sodium Thiosulfate, Phenoxyethanol, Fragrance, Sodium Chloride.
Easy-to-use instructions:
Wet hair thoroughly
Add 1 oz. of shampoo (about 1/2 bottle) to hair
Massage into hair and scalp for 3-5 minutes
Rinse
Repeat steps 1-4
Towel, style or blow dry hair as usual
That's it! Your hair is now cleansed of all toxins for the day